CPT's Galgenweel in Antwerp
Galgenweel
The Galgenweel is the largest semi-natural brackish water lake in Flanders. The lake is approximately 40 hectares and located on the left bank in Antwerp. The lake was created by a dyke breach and is connected to the Zeeschelde by means of a lock, so it remains a brackish water lake. The depth varies from 2 to 15 meters and it has a bank length of 3500 meters. Especially in the summer months there is a lot of sailing and angling activity.
Cable wakeboarding
Cable wakeboarding is similar to wakeboarding behind a boat. The difference is that with cable wakeboarding you are pulled through a cable over the water. This cable is electrically driven and, depending on the level of the wakeboarder, speeds can be reached to above 30km / h.
New construction installation wakeboard cable and reception accommodation
A new wakeboard cable installation is being built with the corresponding reception accommodation. The construction consists of six masts, a wakeboard cable which is electrically driven by a tow lift (which produces only 53dB sound), a starting pontoon which can be reached via a walkway and the whole will be 402m long.
The reception accommodation will be equipped with a reception, various changing rooms, sanitary facilities, technical installations, storage rooms, a bar and a large terrace. In order not to lose sight of the environmentally friendly aspect, the exterior gets a green roof.
GSNED
GSNED has carried out geotechnical soil research on behalf of Eaglefish.
The work consisted of carrying 6 CPT's from a pontoon.
The water pressure was recorded during the probings, and the CPT's were carried out to a depth of 18 meters under the water bottom.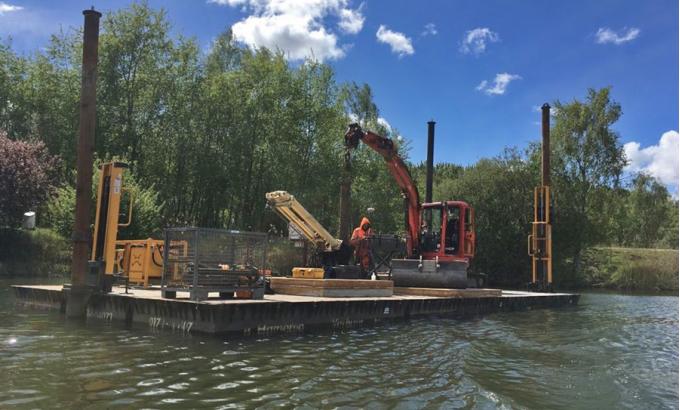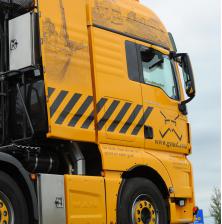 Knowing more?
Mr. M. (Michael) de Nijs