Dredging Rural area Goeree-Overflakkee - assignment part 2
GSNED has received the contract from Water authorithy Hollandse Delta for the dredging of rural areas Goeree-Overflakkee in 2014 and 2015.
Assignment part 2 includes the following activities:
Mowing 380.037 meters of embankments ditches and waterways
Cleaning / purging of 8.695 meters of divers
The dredging of 3.226 m3 of contaminated sediment and dispose of in an approved processor
The dredging of 17.847 m3 dredging and its transport to a landscaped depot
The dredging of 84.918 m3 dredging and distribute it directly on the side
Dredging material is a blue-black mixture of partial perished, of organisms remaining substances and bank branch, which covers the bottom of stagnant or slow flowing waters such as ditches, canals and lakesas a weak layer. This layer is caused by irrigation of soil particles, decaying water plants and leaves. The formation of dredgings is a natural process that never ends. The dredging layer grows an average of onecentimeter per year. By removing the dredging watergets more oxygen, space and light. That is good forthe plants, fish and other (water) animals. In addition, ditches and canals wide and deep enoughfor a good supply and removal of water. In thedossier the correct dimensions (width and depth ofthe ditch) are described. All locks and canals will bedredged once every six or seven years.
In the second part of the assignment in 2015, thepolders around Sommelsdijk and Melissant get their turn and in 2014 the dredging activities were conducted in the polders of Dirksland andMiddelharnis.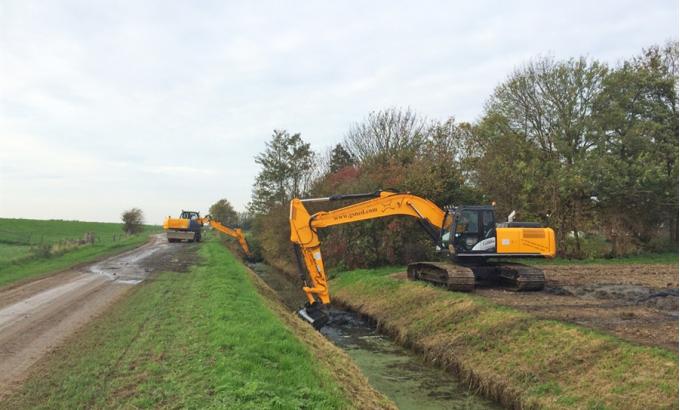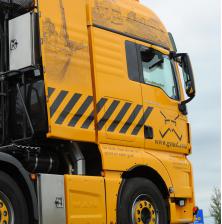 Knowing more?
Mr. M. (Michael) de Nijs