Major Maintenance Waterways
GOVa7c
The Netherlands is the European junction for transport by water. The Dutch waterways are therefore one of the busiest in the world. It is important that we maintain and further develop this powerful position. Well-maintained waterways are essential for this. That is why Rijkswaterstaat is carrying out maintenance work within the framework of the Major Maintenance Waterways (Groot Onderhoud Vaarwegen or GOVa) project. At 16 locations within the Rijkswaterstaat management areas South Netherlands and Sea & Delta, various risks are foreseen for inhibition and guidance work as a result of overdue maintenance.
The aim of the 'GOVa 7c' project is to ensure a safe, available and reliable main waterway network, by implementing the necessary measures as quickly as possible, within the preconditions and budget, for the overdue maintenance of the fender and guidance works. to address the objectives of Rijkswaterstaat in the field of a sustainable living environment and circular economy.
Rijkswaterstaat has awarded the contract to Witteveen + Bos.
Part of the contract preparation for the maintenance of fender and guide works is, among other things, the preparation of a geotechnical and (exploratory) water bottom investigation report. Witteveen + Bos Raadgevende Ingenieurs bv has asked GSNED to carry out these investigations in a total of 15 locations within the Rijkswaterstaat regions South Netherlands and Sea & Delta. The research locations determined by Witteveen + Bos are located on land as well as on water.
GSNED has carried out the CPT's, drilling and the (exploratory) water bottom investigation. Some of the research locations are situated within a risky area for unexploded explosives (UneXploded Ordnance or UXO). In this case the work was carried out with a magnetometer. The release is made in accordance with the ISO9001, VCA ** standards and the Professional Certification Scheme for the Detection of Conventional Explosives (Dutch abbreviation: WSCSOCE). For this, use was made of the services of AVG Explosieven Opsporing Nederland. Prior to the field work, waterway management plans have been drawn up for the various locations within the framework of the Lesser Nuisance Waterways Work Guide. The Less Nuisance Team aims to minimize nuisance for waterway users on the waterways as a result of events and work.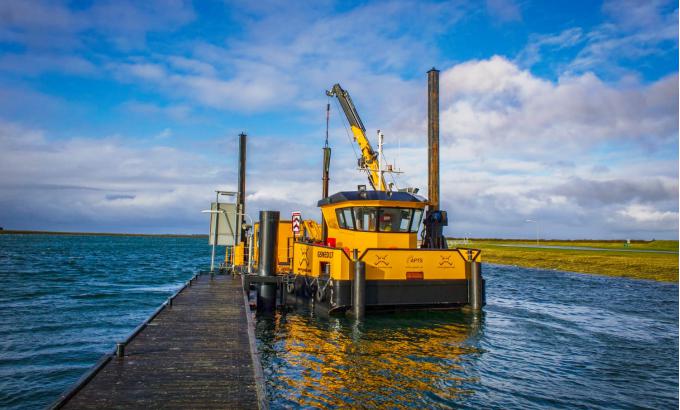 Facts & Figures
GSNED
Rijkswaterstaat / Witteveen+Bos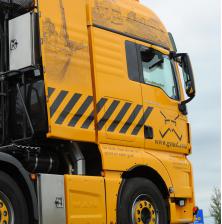 Knowing more?
Mr. M. (Michael) de Nijs