3 bridges in the 'Schateiland' area in Almere City
Knipscheer Infrastructuur will realize 3 new bridges on behalf of the Municipality of Almere. This trio consists of a steel bicycle bridge, a drawbridge and a concrete traffic bridge. These bridges open up the Treasure Island and make the crossing of the migratory bird path with the new channel around the Treasure Island possible. This channel will form the link between Noorderplassen and the Markermeer from 2019, and will not have a height restriction for shipping due to the new movable bridge. The work must be completed in the 3rd quarter of 2019.
GSNED was commissioned by Knoopscheer Infrastructuur to carry out 8 probings with measurements of cone resistance, local adhesion and water stress performed on water. These have been carried out to an average depth of 23 meters beneath the water bottom.
Given the compact surrounding space we have mounted the supplied pontoons on site.
In addition, we have carried out a settlement prediction at the location of the new road to and from the bridges and the land reclamation at the location of the bridges.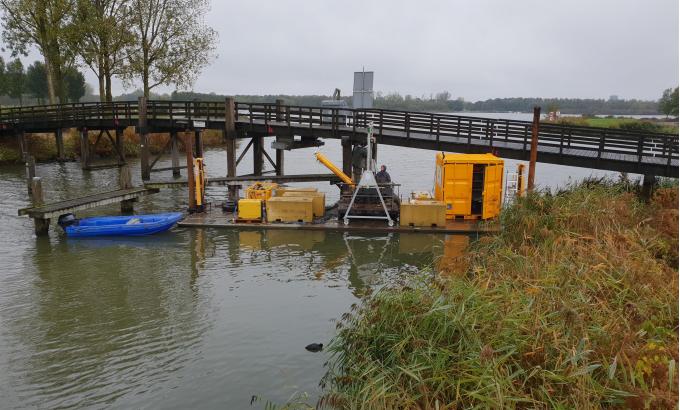 Facts & Figures
GSNED
Knipscheer Infrastructuur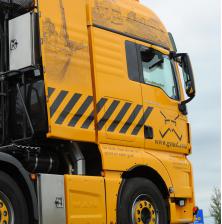 Knowing more?
Mr. M. (Michael) de Nijs