Dredging rural area Goeree-Overflakkee
GSNED has been given the assignment from Waterschap Hollandse Delta for the dredging of rural area Goeree 2014 and 2015. For partial assignment 2014 GSNED performed the first part of the activities in subcontracting, after the bankruptcy of the main contractor GSNED was able to take over the contract.
The contract includes the following work:
The mowing of 434,000 meters of embankments of ditches and waterways
The cleaning / purging of 11,300 meters of divers
The dredging of 1,000 m3 of contaminated sediment and disposal to an approved treatment facility
The dredging of 16,000 m3 of sediment and its transport to a landscaped depot
The dredging of 117,000 m3 of dredging and spreading this directly on the edges
Dredging is a blue-black mixture of partially decayed, of live organisms remaining substances and bank branch, which covers the bottom of still or slow-flowing waters, such as ditches, canals and lakes as a soft layer. This layer is caused by runoff of soil particles, dead water plants and leaves. The formation of dredgings is a natural process that never ends. The dredging layer grows an average of one centimeter per year. By removing the dredging water gets more oxygen, space and light. That is good for the plants, fish and other (water) animals. In addition, ditches and canals must be wide and deep enough for a good supply and removal of water. In the dossier the correct dimensions (width and depth of the ditch) are described. All ditches and canals will be dredged once every six or seven years.

In partial assignment 2014 dredging activities will be carried out in the polders of Dirksland and Middelharnis, in 2015 the polders around Sommelsdijk and Melissant get their turn.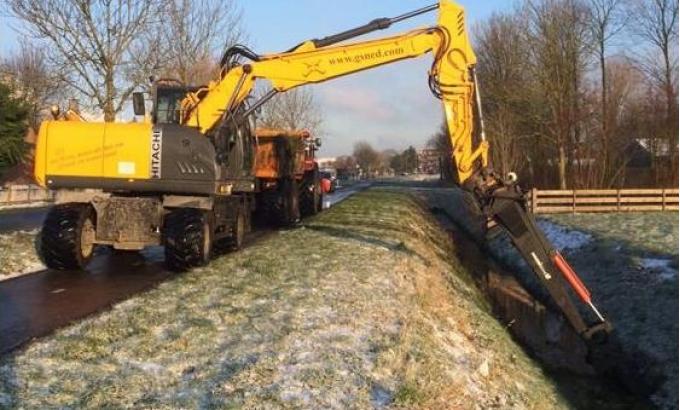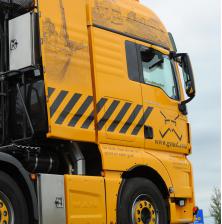 Knowing more?
Mr. M. (Michael) de Nijs