All Weather Terminal ArcelorMittal in Gent, Belgium
On the site of ArcelorMittal in the seaport of Ghent, an All Weather Terminal (AWT) will be built in mid-2020. This 240-meter-long, 60-meter-wide, high-quality building with a storage capacity of 60,000 tons will rise some 30 meters above the water level. Currently, ArcelorMittal can only carry out the charging process in dry weather. With the construction of this new terminal, this can take place 24/7 regardless of the weather.
By order of Stadsbader N.V. in Harelbeke, GSNED provided the geotechnical fieldwork. In the first phase this consisted of 7 probings from the water with measurement of cone resistance and local adhesion. These soundings were performed up to 25 meters deep beneath the water bottom. In addition, 2 probings were carried out from the land to a depth of -35 meters. Two pulse drillings were also carried out to a depth of -35 meters. 6 undisturbed soil samples were taken per pulse drilling. At each location of these drillings, two monitoring wells were placed.
In the second phase we performed an additional 23 cpt's on water and 26 cpt's on land.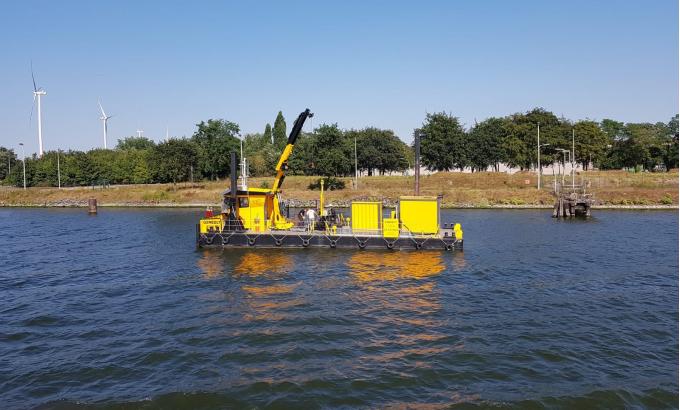 Facts & Figures
Stadsbader N.V.
CPT's on water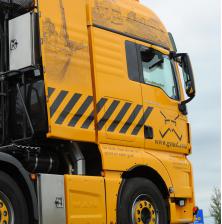 Knowing more?
Mr. M. (Michael) de Nijs