Palm Paper King's Lynn
Palm is one of the leading companies in the European paper industry. The Palm Group is divided into Paper factory Palm with its 5 paper mills for the manufacture of paper and Palm Packaging Group with 26 plants for the manufacture of corrugated board. The third pillar of their operations, which encompasses the purchasing of raw materials are joined under the umbrella of Palm Recycling consisting of two recycling companies.
The product range at the site in King's Lynn is standard newsprint. When designing the papierfabriek in King's Lynn, the latest and most environmentally-friendly technologies have been used so that a new environmentally-friendly benchmark was established.
Palm believes in generating energy by investing in Combined Cycle Gas Turbines (CCGT) at all five of its paper mills. The implementation of two new CCGTs at the production sites in King's Lynn (UK) and Descartes (France) began in 2016. The newly installed turbines will be started up in 2018 with the aim to provide the total energy usage of both these paper mills. The projects will also result in reductions in the respective carbon footprints at both mills and further endorses the commitment to the protection of the environment.
GSNED
From Glass-Bau, , a medium sized German construction company, we received the demand for all civil works for the construction of the new power station.
The work consists of building all the building and storage areas including cement stabilization, digging of new drainage ditches, laying all of the underground pipelines, cutting all foundation piles and constructing the new roads around the new power station.
For the construction of the building and storage areas around 15,000 metric cubic meters of earthwork is involved. Due to the soil conditions, soil transport is carried out with a tracked dumper truck.
The pipeline work consists of concrete pipes, pp pipes, various casing pipes, various PP pressure pipes, a cast iron fire extinguishing pipeline and a stainless steel drainage system.
Approximately 400 foundation piles will be finished at the proper cutting heights.
Once the building is ready on the outside, new roads are built around the building, including street gullies and street lighting.
Around the current road network at the factory asphalted construction roads are laid up to the construction site, traffic which leaves the site is all using our fully automatic tire washing installation.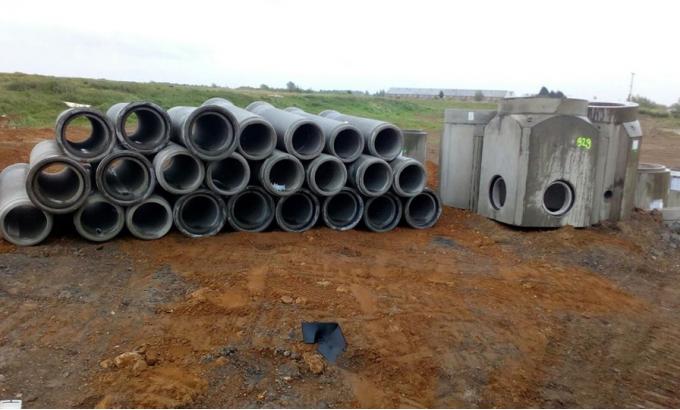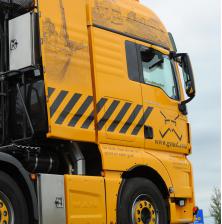 Knowing more?
Mr. M. (Michael) de Nijs